Dev-Ops Engineer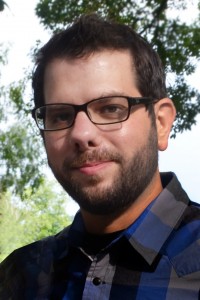 Luis M. Silva is a Dev-Ops engineer for Research Computing (RC). Luis worked his way up from junior Systems Administrator over the last 6 years. Before joining RC, he worked in FAS-IT Desktop Support. Luis has also previously worked at Panera Bread, LLC for three years doing IS support primarily for the CEO, President, and CFO. During his last two years studying Management Information Systems at Central Connecticut State University, he and several peers began an IT consulting firm out of an off-campus office.
Luis currently holds a Master in Informatics degree from Northeastern University and a Bachelors of Science degree in Management Information systems and Computer Science from CCSU. Luis enjoys snowboarding, sailing and traveling around the world with his wife Maureen Ton, a graphic designer.

This work is licensed under a Creative Commons Attribution-NonCommercial 4.0 International License. Permissions beyond the scope of this license may be available at Attribution.