Manager - Research Software Engineering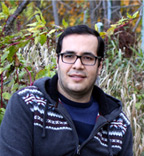 Before joining Harvard in June 2017, Mahmood was a postdoctoral research associate at City College of New York (CCNY). He earned his PhD in Mechanical Engineering from CCNY and his research focus was on computational multiphase fluid dynamics, liquid-vapor phase change, high performance parallel computing, and scientific programming.
Mahmood works with Harvard's Research Computing team to build and maintain software to support the needs of researchers on the cluster. He is also interested in developing new analytical methods for large-scale data analysis, and their efficient software implementation.
In his free time, Mahmood enjoys urban and nature photography.