Front End Developer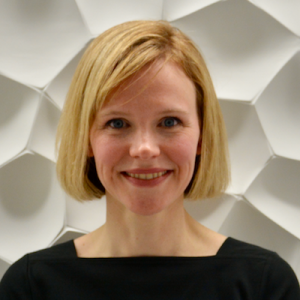 Sarah Leinicke is the Front-End Developer for the Research Software Engineering team.  She designs and builds software applications for researchers across Harvard University.  Before coming to FASRC, Sarah was a full-stack software engineer at Boston University's Hariri Institute, in the Software Application & Innovation Lab.  At BU, Sarah supported research in a variety of domains, from public health to synthetic biology.  
Sarah earned a MLA in Software Engineering from Harvard Extension School.  She also has a JD from American University and a BA from Smith College.  Sarah was a federal regulatory attorney in Washington, DC before becoming a software engineer.
In her free time, Sarah enjoys the Boston area's parks and bakeries.
Publications
David I. Walsh, III, Marilene Pavan, Luis Ortiz, Scott Wick, Johanna Bobrow, Nicholas J. Guido, Sarah Leinicke, Dany Fu, Shreya Pandit, Lucy Qin, Peter A. Carr, et al., "Standardizing Automated DNA Assembly: Best Practices, Metrics, and Protocols Using Robots," SLAS Technology, 24(3):282-290 (2019)