Director of Research Computing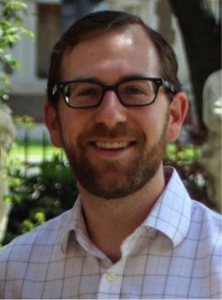 Scott joined Research Computing in February 2015 as Senior Team Lead of HPC, and transitioned to Director in December 2017.  He has extensive experience in research computing, HPC system administration, and a number of years of program management. Having been on both sides of HPC as a researcher and administrator, he values the importance of providing efficient and streamlined computing resources that expedite the process of scientific breakthroughs.
His research domain expertise is in Computational Chemistry with an overlap of Materials Science and Mechanical Engineering. Under the direction of Prof. Angela Wilson at UNT, his Ph.D. work focused on rigorous electronic structure methods and basis set development to predict high-accuracy thermochemistry. At Northwestern he broadened his research experience as a postdoctoral fellow under Prof. George Schatz. While there, he modeled gas-liquid surface interactions through hybrid QM/MM direct dynamics simulations and also predicted stress/strain curves of functionalized carbon nanotube bundles.
While not in the office, Scott enjoys playing with his toddler girl, and cooking, gardening, and traveling with his wife. As a 7-year bike commuter in Chicago and Dallas, he is adjusting to walking to work in Cambridge, but will instead be spending the time joyfully riding around town with his wife and kid in tow.
Follow Scott on Twitter: @compchemguy
38 Oxford Street | Room 201-A | Cambridge, MA 02138
Email: scott_yockel@harvard.edu