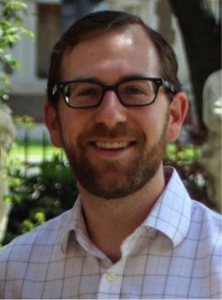 Name: Scott Yockel
How long have you been at RC?
Just in time for 110 inches of snow, I arrived in mid-January 2015. Having a young daughter in that much snow was tough. The stroller wheels were wider than a shovel.
What led you here?
To be a part of not just HPC, but to be a part of a leading HPC. We are not just users, but designers and leaders of best practices.
What led you to HPC in general?
I feel like it chose me. At grad school I was managing 5 different clusters, with four different Unix operating systems and still getting computational chemistry done. My journey to HPC is especially remarkable because my only computer course was how to use Microsoft works.
Plane, train or automobile?
I love that movie, Steven Martin and John Candy are the best.
What is the best part of the job?
My favorite part is when you get to see new disciplines come to the RC and use tools: move from desktop to Odyssey.
What's the biggest misconception about RC or HPC in general?
The way in which you reserve resources translates directly to the way the scientific code runs.
If you could give RC users one piece of advice what would it be?
Treat Odyssey as an instrument that you would have in an experimental lab. As with an instrument one would validate and test before large scale productions.
Next - Profiles in Delight: Josue Rivera

This work is licensed under a Creative Commons Attribution-NonCommercial-ShareAlike 4.0 International License. Permissions beyond the scope of this license may be available at Attribution.