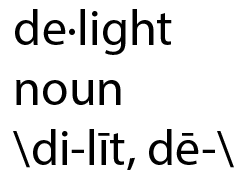 Starting this July, we will be profiling a different Research Computing employee each month in a series titled "Profiles in Delight." You may be wondering what we mean by delight. The Oxford English Dictionary defines delight as "a source of great pleasure or joy," and "anything in which one takes delight, or which affords delight." And that's exactly what we want you, the user community, to experience when reading the profiles.
We see the series as a fun and informal way for our user community to meet the people behind the curtain. Like the Great and Powerful OZ, RC can sometimes feel shrouded in mystery, the unseen and invisible hand that pulls the levers and pushes the code to keep Odyssey online and computation running. We hope our users will take this opportunity to peek behind the curtain and meet the people responsible for support, infrastructure, networking, administration, and all the other millions of things it takes to keep Odyssey performing at its best.
Next - Profiles in Delight: Josue Rivera

This work is licensed under a Creative Commons Attribution-NonCommercial-ShareAlike 4.0 International License. Permissions beyond the scope of this license may be available at Attribution.