PREFACE: Do not run your jobs or heavy applications such as MATLAB or Mathematica on the login server. Please use an interactive session or job for all applications and scripts beyond basic terminals, editors, etc. The login servers are a shared, low-power resource.
If you're using a Mac, the built-in Terminal application (in Applications -> Utilities) is very good, though there are replacements available (e.g. iTerm2). After starting a Terminal session, use the ssh command to login to the cluster.
ssh akitzmiller@login.rc.fas.harvard.edu 
Both @login.rc.fas.harvard.edu redirect to the same location. Use whichever one you prefer.
To avoid login issues, always supply your username in the ssh connection as above, since omitting this will cause your local login name at your terminal to be passed to the login nodes.
If you're using a Windows PC, PuTTy is a commonly used terminal tool. After a very simple download and install process, just run PuTTY and enter login.rc.fas.harvard.edu in the Host Name box.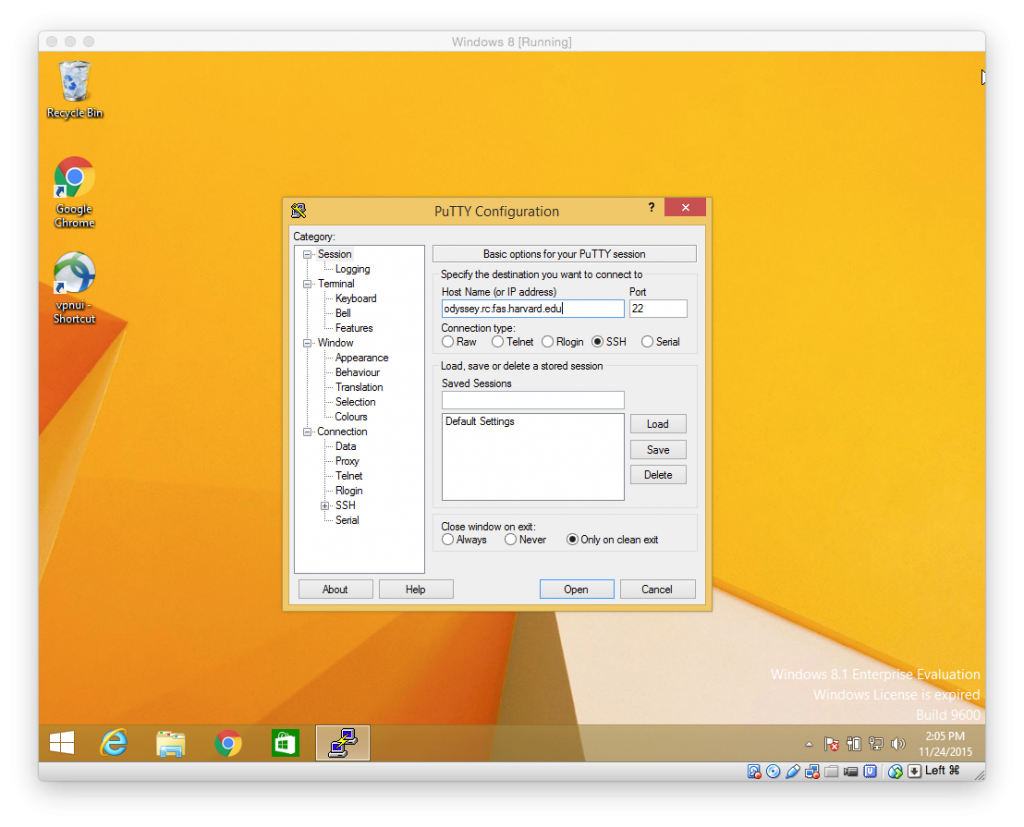 Just click the Open button and you will get the familiar password and verification code prompts.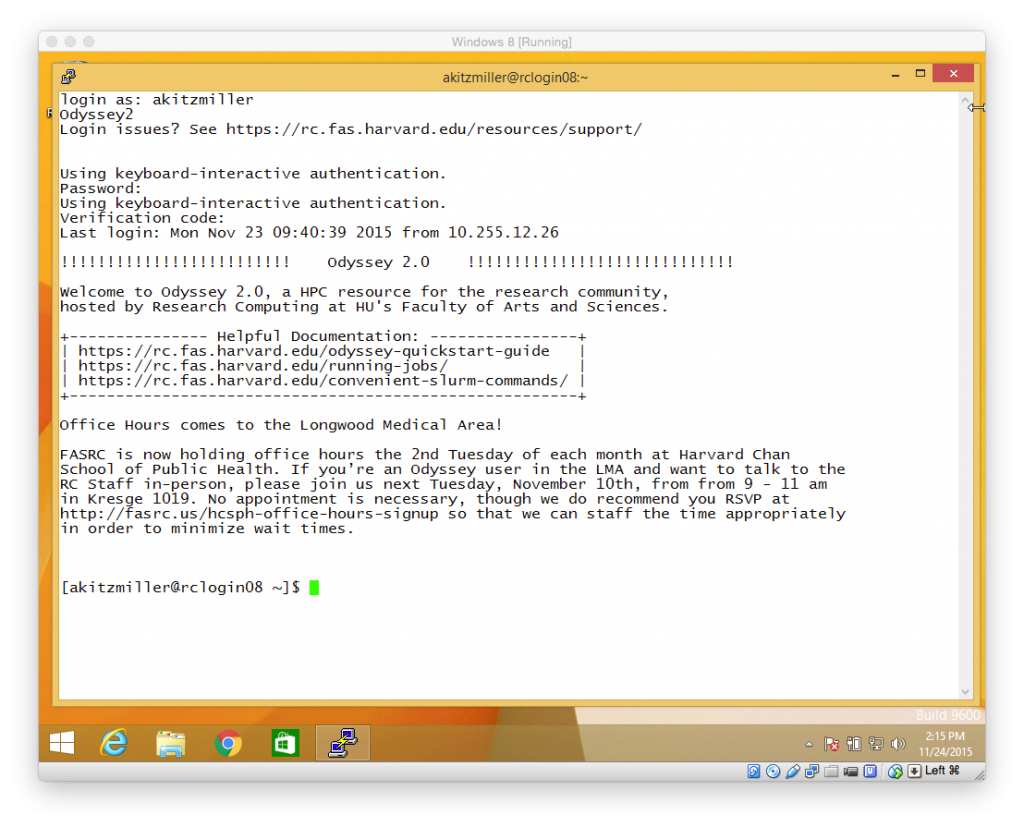 Once you've logged in successfully, see below for instructions about how to run jobs.
While we recommend PuTTy, HUIT (Harvard IT) also provides newer versions of SecureCRT (SSH) and SecureFX (SFTP). If you are in FAS and would like to try them, go to the HUIT download page (uses HarvardKey). Older versions of these programs will not work with modern SSH.

This work is licensed under a Creative Commons Attribution-NonCommercial-ShareAlike 4.0 International License. Permissions beyond the scope of this license may be available at Attribution.