Research Computing Associate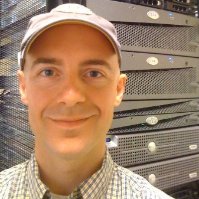 Dan began his IT career in the Army as a Signal Officer stationed in Mannheim, Germany, where he managed deployable communications centers consisting of satellite, network, and server equipment for 7th Signal Brigade.  Upon completing his military service, Dan worked as an IT specialist for the Metropolitan College at Boston University before joining the Harvard Language Resource Center in 2009 as their Systems Administrator.  He joined Research Computing in 2014.
When he's not in front of a computer, Dan is most likely to be found watching hockey, gazing through his telescope, or listening to music.

This work is licensed under a Creative Commons Attribution-NonCommercial 4.0 International License. Permissions beyond the scope of this license may be available at Attribution.