Senior Team Lead for Support Services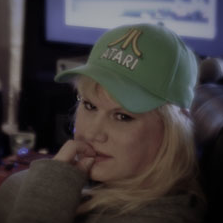 Before joining FASRC, Maggie ran the Physics department's Computing Services Group which she joined in 2005 after returning from a stay in Australia. During her stay overseas, she developed database-driven online apps and provided freelance systems administration. It was while working for the University of Wollongong that she developed a taste for academia. Prior to this, Maggie worked for the Intel Performance Microprocessor Division in Portland, Oregon supporting the tape-out environment during the Pentium Pro and Pentium 4 development life-cycles.

This work is licensed under a Creative Commons Attribution-NonCommercial 4.0 International License. Permissions beyond the scope of this license may be available at Attribution.