Manager of Data Science & Research Facilitation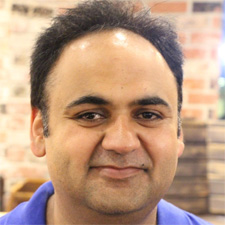 Raminder joined research computing in April 2018 as a Sr. Team lead for Data Science Consulting. Before joining, he was IT Project Lead for Beth Israel's Berenson-Allen Center for Noninvasive Brain Stimulation group where he was responsible for building data processing and data management solutions for biomedical data. He also has experience building solutions to process and analyze big data on high performance systems (HPC) and cloud infrastructures. Before moving to Boston in Dec 2016, he worked for Indiana University Research Technology for 8 years.
Research Interests:
Raminder enjoys solving IT challenges and building technology solutions to facilitate research. Automation of scientific workflows and data management are big challenges in research and he is a contributor to the number of software open source projects to help solve this for different research domains.